The Villefromoy staff is on hand for all of your needs
Availability is the guiding principle at Hotel La Villefromoy. Beyond room service, we do our best to make your stay as pleasant as possible. We listen to you and your needs and we have many ideas and tips for great places to visit in the area – and can even organize your trip in Brittany.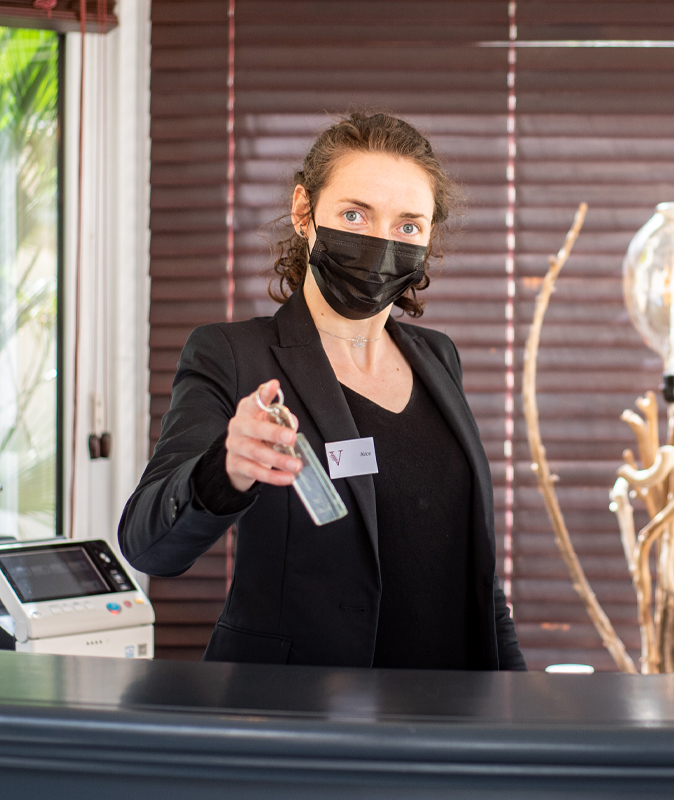 There is always someone at the Front Desk, anytime of day or night. The entire team is welcoming, and we work together like a family to satisfy your needs.
To this way of being, we add our expertise. We know Saint-Malo like the back of our hand, the bay of Mont Saint-Michel, the Emerald Coast and Brittany. It is with pleasure that we will help you to plan your stay, your visits, your excursions.
We can reserve taxis, rental cars, ferries to Jersey for you and can select restaurants based on your tastes. We can happily arrange appointments for a haircut, a massage or make a spa booking.
You are interested in taking a surfing lesson, trying land sailing, or going on a boat trip? We also arrange these different activities. You would like to go for a hike on local trails? We can point you in the right direction.
In other words, we are fully available to help you in any way!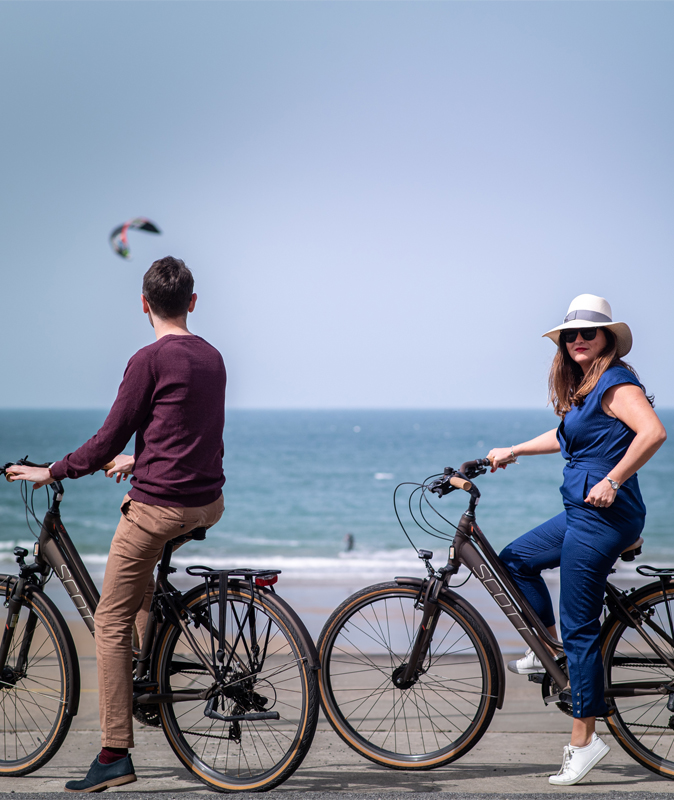 Our services to cyclists, bikers and hikers
The Hotel has a secured parking lot with 8 spots (15€ per day), as well as a bicycle garage. The establishment has the "Accueil Vélo" or "Cyclists Welcome" quality label and we provide all the equipment and tools needed. We also provide bike rentals: 12€ for 3 hours, 23€ for the day.
Members of the network "Bikers", we welcome the bikers visiting the Emerald Coast. Motorcycles are safe in our parking lot (15€ per day), and we can keep them for a few days if you wish to go on an excursion.
Saint-Malo is located between Mont Saint-Michel et Saint-Cast-le-Guildo, with Cancale and Dinard on either side. The Hotel is very close to the GR34 hiking trail, do not hesitate to make a stopover to rest and recharge your batteries.
Our Comfort and Wellness Services
We lend towels and beach toys so you can enjoy the fine sand only 40 m/130 ft away from the Hotel. The Sillon beach earned the "Most beautiful beach in France" by TripAdvisor in 2018.
Our laundry service provides washing, drying and folding within 24 hours. A laundry bag and the prices are located in the wardrobe in your room.
With the exception of the breakfast room, leashed dogs are welcome at the Hotel La Villefromoy. We offer personalized services for them: bedding, pet bowl and little surprises. An additional charge of 15€ per day applies.
The Hotel La Villefromoy is eco-responsible. We recycle and are mindful of our water usage. We do not use pesticides for our outdoor work.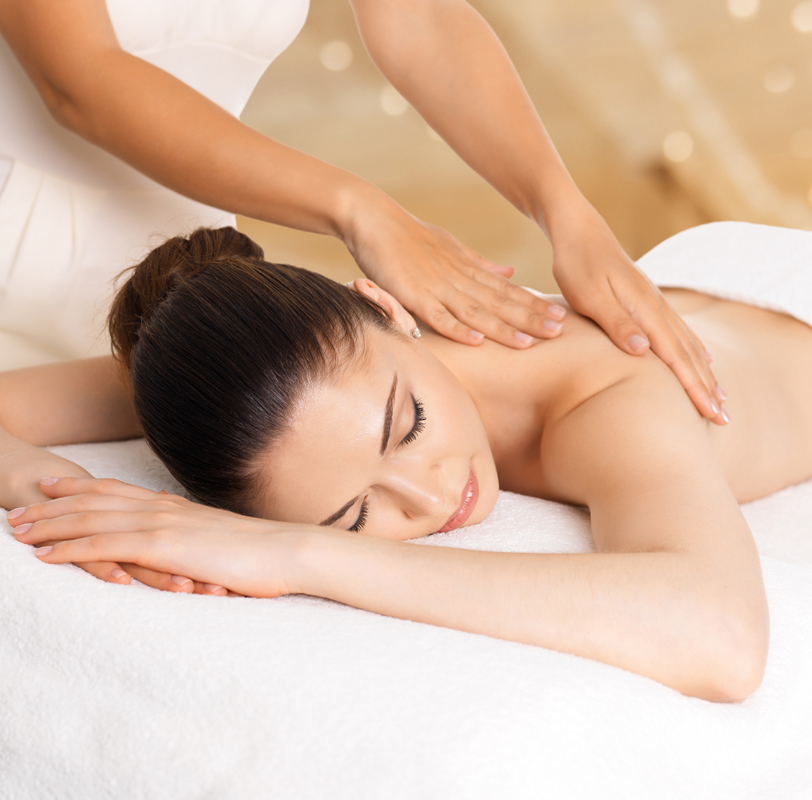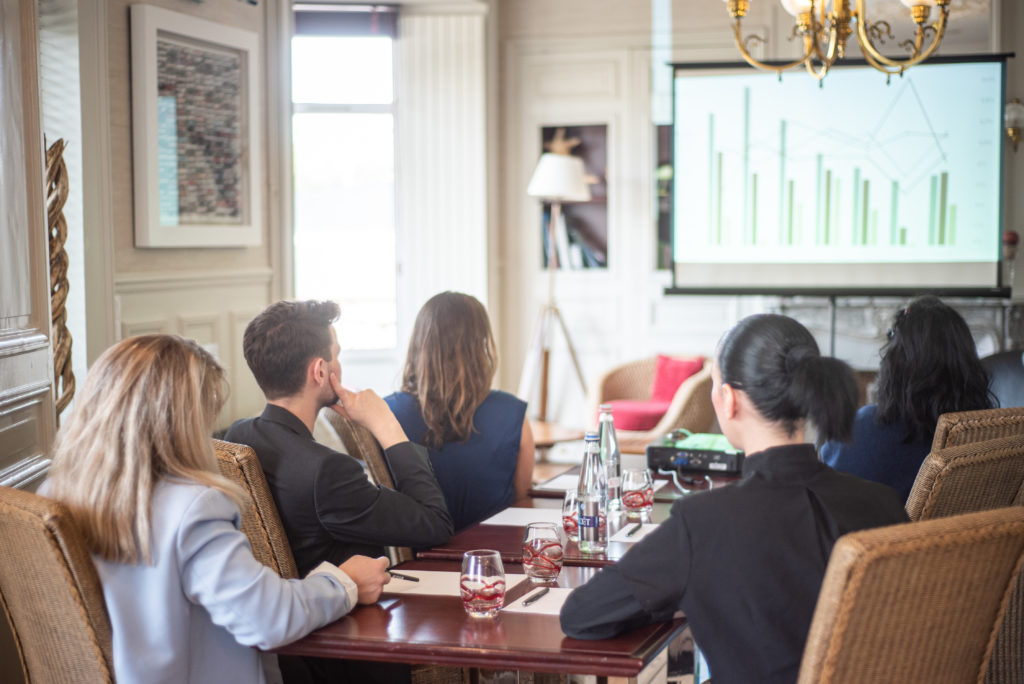 Nos services aux entreprises et entrepreneurs
L'Espace de Coworking de La Villefromoy
Un espace de Coworking, avec free Wifi, est à votre disposition à l'Hôtel dans le Grand Salon pour vous permettre de travailler dans un lieu calme et inspirant près de la plage du Sillon :
—  5€ / heure ou 35€ la journée avec le café offert et la possibilité de déjeuner sur place.
Petit déjeuner d'affaires à Saint-Malo
Avec ou sans réservation, vous pouvez venir à l'Hôtel La Villefromoy pour vos petits déjeuners business au calme dès 7h30 le matin.
Nous vous recevons dans le Grand Salon, avec un assortiment de produits bretons et une sélection de boissons, jus de fruits, café, thé, chocolat chaud.
Organisation de séminaires
Le Grand Salon modulable de 80m2 est équipé d'un paperboard, d'un écran, d'un rétroprojecteur et peut accueillir jusqu'à 12 personnes assises en mode théâtre.
Café, thé, chocolat chaud, jus de fruits et crêpes ou viennoiseries sont proposés pour les pauses. Un service de plateaux repas dans le Grand Salon est aussi possible.
Un tarif spécial est appliqué pour l'hébergement des groupes.
Nous organisons aussi vos des activités en équipes : char à voile, promenade en bateau, boules bretonnes, visite guidée de Saint-Malo, massages, yoga, paddle, cours de voile, visite du Grand Aquarium de Saint-Malo, dégustation d'huîtres, démonstration de golf…
—  Location du « Grand Salon » : 150€ HT / jour ou 75€ HT pour la réservation d'une partie seulement de la salle.
—  Pause bretonne : 7,50€ / personne.
—  Plateau repas, un plat, un dessert : 15.50€ / par personne.
—  Activités Team Building : renseignements auprès de l'Hôtel.
—  Cocktail debout jusqu'à 40 personnes dans le Grand Salon.