Hotel La Villefromoy, a warm welcome and gourmet from morning to night
As breakfast is the most important meal of the day, we offer a buffet "d'excellence", served in the breakfast room or in your room from 7:30 am to 11:30 am.
A bar, lounge and patio are open all day. Service is provided by our barman until 1:00 am.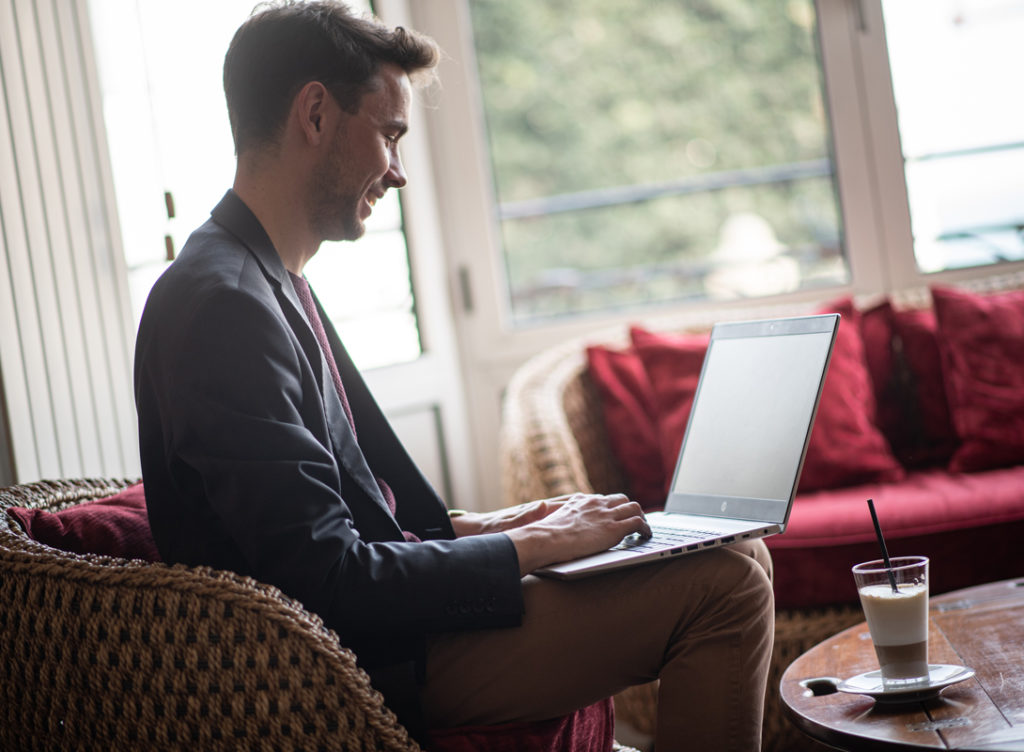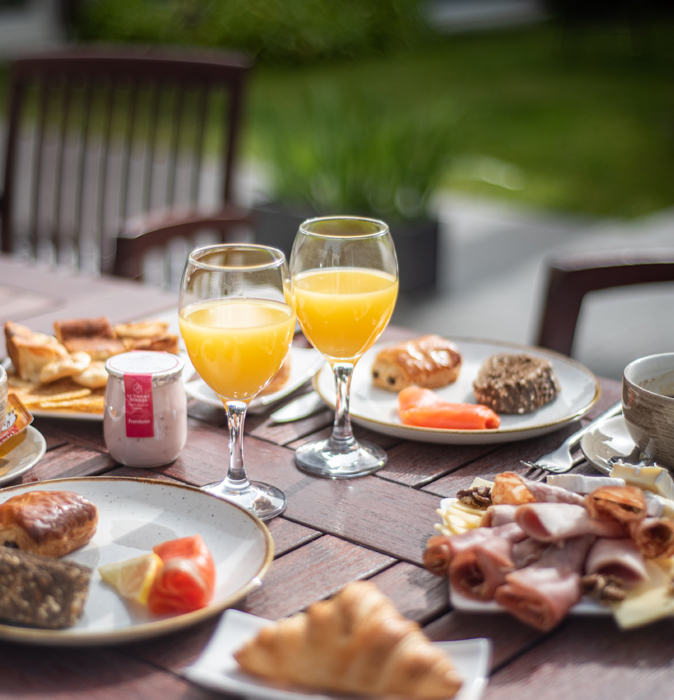 « Savourez la Bretagne » as soon as you wake up
To brighten your stay and turn your trip to Brittany into a gourmet vacation, we have selected the best local products for you – especially from right here in Saint-Malo!
Our breakfast-brunch (19€), is a generous self-serve buffet – filled with local specialties:
– Crepes, "craquelins", "fars" Bretons with apple or prune from the Maison Bertel (Côtes d'Armor)
– Butter and yogurts made by Jean-Yves Bordier, an artisan from Saint-Malo
– Local marmalades and salted caramel made by Raphaël
– Assortment of deli cold cuts and cheese.
– Apple sauces, dried fruit and nuts
– Scrambled eggs or soft-boiled eggs
– Cereal and gluten free crispbreads
– Bread and pastries
– Fruit juice: orange, apple, grapefruit
– Coffee, hot chocolate, a selection of teas, rooibos and herbal tea
Come to relax at the Lounge Bar
Close to Le Sillon beach in Saint-Malo, we welcome hotel residents as well as visitors who are looking for a peaceful break over coffee, tea or cocktails.
There is a cozy atmosphere with a comfortable living room-style – with tables, chairs and sofas – everything needed for you to feel right at home! When the weather is warm, enjoy our patio, sheltered from the wind and away from prying eyes.
We offer a large choice of beverages: fruit juice, sodas, teas, coffees or hot chocolates, as well as a selection of wines and whiskies. A Tequila Sunrise, Mojito or Spritz, some of our specialty cocktails, go well served with appetizers.
A piano is available for you to play and we have a selection of board games. You can ask for local and international newspapers at the Front Desk.* The Lounge Bar can also become an office, a meeting room or a coworking space for professionals.
*Except during health restrictions period